This time I want to review a drama that premiered in June 2016 titled Doctors (also known as Doctor Crush) in a medical, romance of 20 episodes that can be watched
HERE
..
MAIN CAST:
Kim Rae-won as Hong Ji-hong
Park Shin-hye as Yoo Hye-jung
Yoon Kyun-sang as Jun Yoon-do
Lee Sung-kyung as Jin Seo-woo
SYNOPSIS:
A drama about the realism in the relationship between doctors and patients and the social prejudice of educational background and origin.
Yong Hye jung was a tough bully in school with a prickly personality and always goes wayward. She had many scars from her childhood and through self-preservation, Hye Jung keeps her heart shut away from other people. However, she changes after meeting her mentor Hong Ji-hong who plays a key role in transforming her life from a helpless gangster to a compassionate doctor.
-en. Google-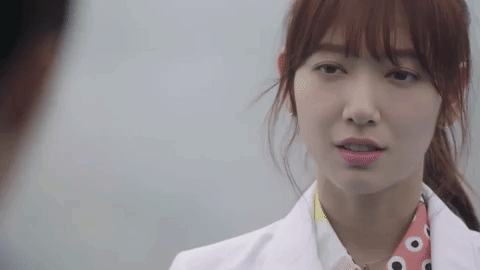 'Do you have a boyfriend?'
'No'
'Okay then'
(episode: 5) - The conversation between Hong Ji-hong and Yoo Hye-jung
'I wouldn't have been where I am now had I been living like everyone else.'
'Are you happy now?'
'There's no way I'd be happy.'
'Why not?'
'When I first told you I wanted to live my life differently..'
'You said you wanted to give your grandma a better life.'
'Yes, I lived a different life and became a success, but she's gone.'
'That's not something I can help you with. Accept it.'
'Why do you always want to help me? Do you still see me as your student? I may seem like the 18 year old that always gets in trouble.'
'Do you think that I'm acting like this because I'm your teacher. You're fool if you think so. Should I be happy that you became a doctor without dating any guys and you don't know what attraction feels like? Don't you notice the way I look at you? Whenever I think of you, I remember the last time I saw you, I shouldn't have let you go.'
'My granddaughter got the highest score!'
(episode 6)
'We did everything possible.' 'There are limitations.' 'We paid, so don't cause any more trouble.'
'Is that the right attitude to deal with a person's death?'
'My grandmother trusted the doctor until the moment she went inside the OR. I need to know everything that happened in that OR.'
A friend who once had feelings for Yoo Hye-jung
It looks cute when Doctor Hong Ji-hong is jealous of the two of them.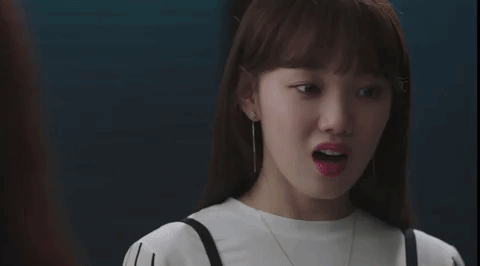 'You were rude to me first. I always give back what I get'.
End of this drama?
What you give, you'll get back.
All of the above information is from en. Google and also the drama.
#KisahKita: I'll give 4/5 stars for this drama..